Phone: 407-302-4041, Fax: 407-302-4028, Email: david@davidrussellanodizing.com
Type II and Type III Anodizing - Conventional and Hardcoat Anodizing
Bright Dip Anodizing, Satin Anodizing, Etch, and Hardcoat Anodizing - Largest Capacity in Florida
Check out our colors and services above
Pick up and Delivery in South Florida - Wednesdays
See or call about our Warranty option for Anodized Railing
David Russell Anodizing, Inc. Bright Dip and Satin Anodizing located in Florida - One of the largest anodizing facilities in Florida - Color anodizing available - Mil Spec 8625 Type II Class I and II Current Hours MONDAY, TUESDAY, WEDNESDAY, THURSDAY 8 A.M. - 5 P.M.) ---- (FRIDAY 8 A.M. - 3 P.M.) ---- (CLOSED DAILY FROM NOON TO 1 P.M. FOR LUNCH)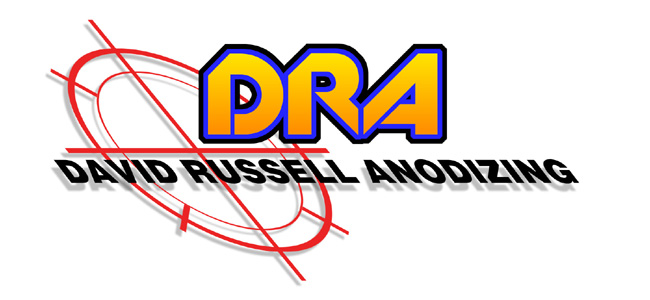 Providing our customers with over 60 years of anodizing experience - 2nd and 3rd Generation Anodizers!
SEE OUR PROFILE TO READ HOW WE GOT STARTED
David Russell Anodizing, Inc.
Bright Dip and Satin Anodizing Services
Offering our customers over 60 years of anodizing experience, exceptional anodizing quality, and first rate customer service.
We get it done fast and right! Anodizing is our passion!
2501 McCracken Road
Sanford, Florida 32771 Note: some Map/GPS programs spell it as "McCraken"
Phone: (407) 302-4041
Fax: (407) 302-4028
Toll Free: 1-877-620-5017
Select the links above to view our Company Profile (about us), Aluminum Anodizing Services, and Contact information.
facebook link David Russell Anodizing


This page is best viewed with Internet Explorer, at 1024x768 pixels.
Content 2003-2004, David Russell Anodizing, All rights reserved.


2nd and 3rd Generation Anodizing Experts - Leaders in the Anodizing Industry for Bright Dip and Satin Anodizing
Colors Available:Gold, Red, Blue, Black, Clear, Titanium, Grey, Purple